Content count

1,207

Joined

Last visited

Days Won

10
Community Reputation
1,087
Excellent
About baffmeister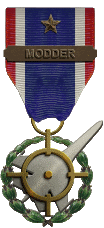 I don't think it affects the AI but might be something to keep an eye on.

If you want to take things one step further, after doing JSF_Aggies edit you can also remove the automatic pitch trim feature by modifying the aircraft data ini. This will more or less force you to use the pitch trim at times. Here's an example using ThirdWires Lightning 53. I gave this a quick test and some trimming required during normal flight with more required during approach and landing when extending gear and flaps. [FlightControl] StallSpeed=71.02 CruiseSpeed=206.42 ClimbSpeed=347.62 CornerSpeed=194.97 LandingSpeed=72.35 MaxG=6.00 MaxSpeedSL=334.58 MachLimit=2.000 MachLimitDry=1.227 PitchDamper=0.6 RollDamper=0.4 YawDamper=0.0 SideslipDamper=0.0 StabilityAugmentation=0.5 GunBoresightAngle=0 RocketBoresightAngle=0 FlapSettingForLanding=1 FlapSettingForTakeOff=1 AutoTrimLimit=0.0//....................................................................ADD THIS I don't have enough buttons on the stick to run this and prefer the auto pitch trim feature anyway but this might be of interest to some. I think Strato's was checking this out at one point but not sure if he ever noticed any issues.

There is a way to reduce it to 1 deg increments using TAE. Possibly with left click or right click on the mouse. Can't remember exactly.

Awesome photos! Do you know where they were taken?

I think this terrain will get me back into SF2-WW2. An ETO install on my new computer at least.

The new London tiles look awesome! A question for model builders: Is it possible to reduce the size of the Tower of London without the Max file? The current model looks much too large but it's probably the only one available.

It would be nice to have some ground crew hanging around when returning from a mission. For terrain builders/modders you could make a designated player parking spot at each airfield.