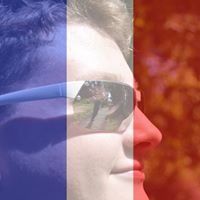 Content count

12

Joined

Last visited
Community Reputation
2
Neutral
About Mobius98
1

So i tried what Wrench and KJakker suggested and it worked thanks!!!

For some reason it won't let me edit my post or replies? Or made I'm being an idiot and don't see the button.(the edit button is next to the report button right?)

I have to go so I'll try that soon and fix the spoiler thing (I think it'll look cultured if i change it) when i get back.

I was using the spoiler link because the images and text under them is rather large. If it's a problem let me know and I'll fix it.

So I checked those things and still no joy, when I switch to the gun sight it shows up (it was working before and still is). Here is the F-23A_AVIONICS.ini Edit: Here is the cockpit hud file folder

I've been having this HUD problem on some of the planes I've downloaded. Is any one else having this problem?? here is the problem--- here is a mod plane with a working HUD---- And to my knowledge all vanilla planes are fine. I have also tried to put other aircraft HUD in to the no-working planes but so far been unsuccessful. P.S. sorry if this is the wrong place to post this. Also I have searched for an answer here and else where before posting. Thanks for any help u can give!!

Oh OK, yeah I have the X-02, and its really nice, but you know I really like the CFA-44 Sooo, anyway thanks for the reply.

2 weeks and you'll have one, if so you'll be my hero!!

I was wondering if some one could please make a CFA-44, I've looked for one but didn't find any. Its one of, if not, my favorite aircraft of all time. Please please some one make it!! Link to CFA-44 Acepedia--- http://acecombat.wikia.com/wiki/CFA-44_Nosferatu P.S. sorry if this is the wrong spot

Thanks guy, I figured their wouldn't be one.

Has any one created an F-313 Qaher? if not then I'd like to make a request for some one to make one. https://en.wikipedia.org/wiki/Qaher-313 :) thanks P.S. I did not see a request thread so if this is in the wrong spot then sorry.