About This File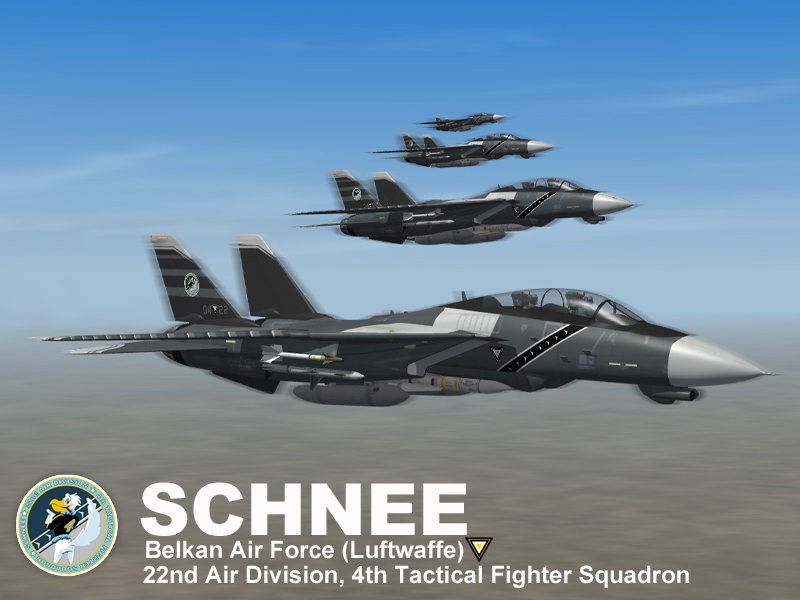 What is it?
It's a paint scheme for the F-14D Super Tomcat of the Belkan Air Force, 22nd Air Division, 4th Tactical Fighter Squadron "Schnee", from the game Ace Combat Zero.
The Belkan Air Force 22nd Air Division, 4th TFS "Schnee" Squadron operated four F-14D Super Tomcat and one EA-6B Prowler. The Schnee pilots used their aircraft to their best in battle. Their tactics rely on confusing and surrounding their enemies. Their F-14D Super Tomcats engage at both short and long distances thanks to their BVR weaponry, while the entire unit is supported by an EA-6B Prowler (not included) which jams enemy radar.
The Schnee Squadron was sent to the front-lines at the start of the Belkan War. Stationed at Curado Air Base, within the skilled 22nd Air Division, they inflicted considerable damage on southern independent state forces and helped the Belkan Air Forces push towards Ustio, mainly in aerial combat. In one account above Monte Rosa, Ustio on March 30th, the Schnee Squadron encountered two squadrons, believed to be from the Ustian 4th Air Division. The two squadrons were promptly destroyed. The Schnee Squadron is accredited with dozens of air-to-air kills such as this around the Belkan borders.
Throughout the war the Schnee Squadron saw much action; despite being shot down on more than one occasion.
It wasn't until the Schnee Squadron entered the fray in area B7R during Operation Battle Axe, that they encountered the Ustian 6th Air Division, 66th Air Force Unit 'Galm'. The battle ended with the entire Squadron being shot down in B7R.
Which addon(s) are required?
The Mirage Factory F-14 Tomcat Super Pack V1.32 by Caesar (Link to File)
(You will also have to add a new nation Belka into nations.ini, instructions inside)
Credits
Skin and Decals : Zachtan1234
Template : column5 (Link to Template)
Check out my other work :
F-16C Windhover Squadron (Ace Combat 6)
F-15C Galm Team (Ace Combat Zero)
F-22A Gryphus Squadron (Ace Combat X)
F-5E Wardog Squadron (Ace Combat 5)
F-15E Sorcerer (Ace Combat Zero)
JAS 39 Gripen-C Indigo (Ace Combat Zero)
F/A-18E Grun Team (Ace Combat Zero)
YF-23A Wizard (Ace Combat Zero)
Eurofighter-GmbH EF-2000 "Typhoon" Rot Team (Ace Combat Zero)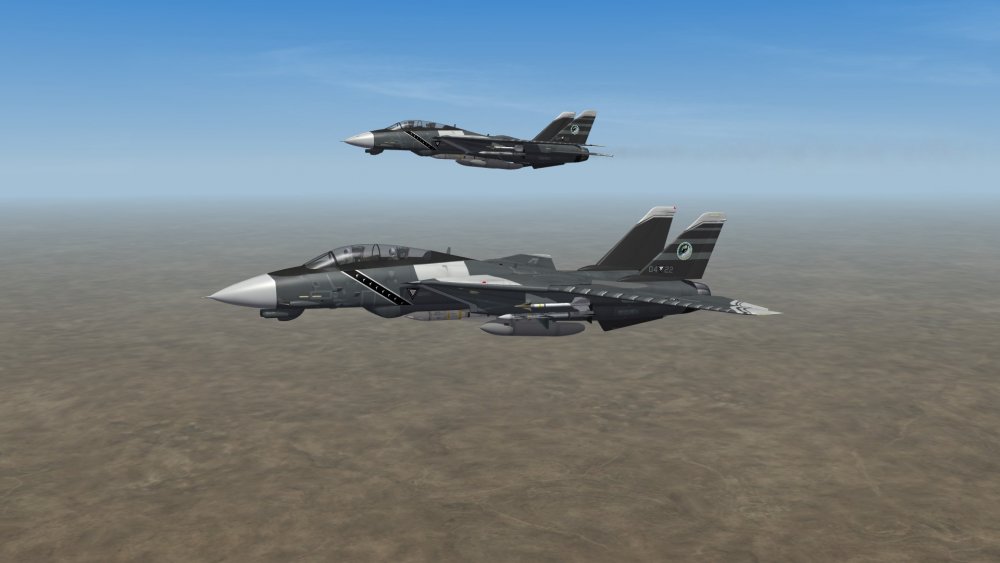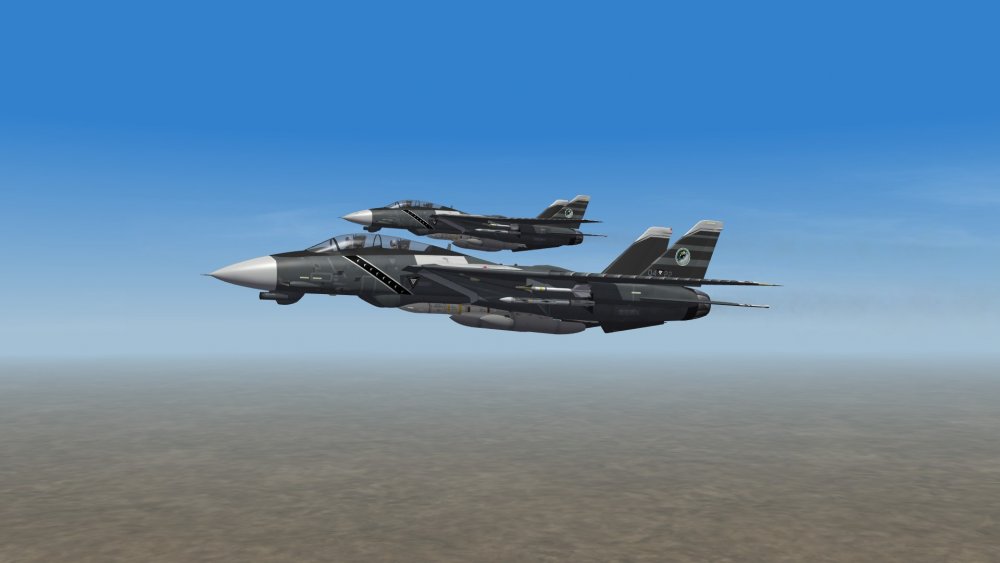 4