About This File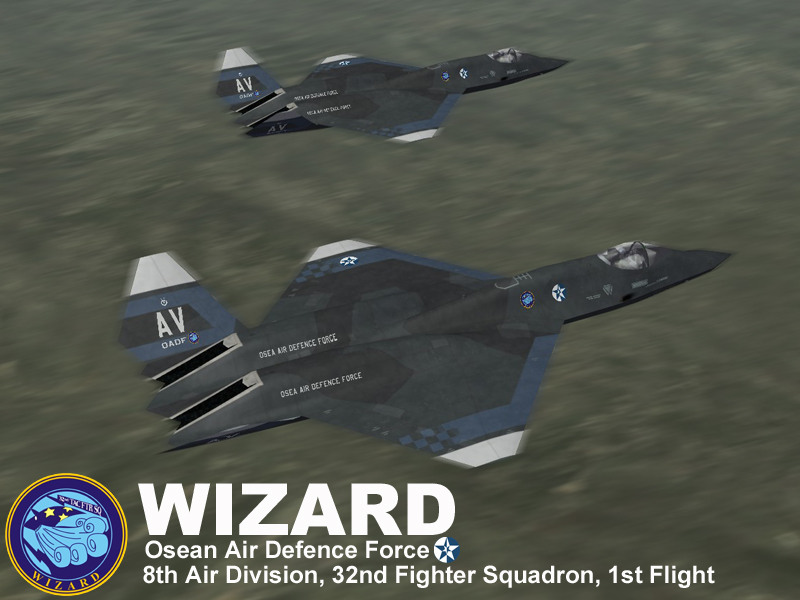 What is it?
It's a paintscheme for the YF-23A Black Widow of the Osean Air Defence Force, 8th Air Division, 32nd Fighter Squadron, 1st Flight "Wizard", from the game Ace Combat Zero.
The 32nd FS consisting of both "Wizard" and "Sorcerer" flights, were a key frontline Osean Air Defense Force fighter squadron, which commonly fought over The Round Table, formally known as Area B7R.
The squadron had soon became known as the "All Stars of the Round Table" and as the war continued the entire Wizard flight became less and less supportive of the war as well as Osean high command. After the incident which occurred at the Waldreich Mountains on June 6, 1995 in which several nuclear bombs were detonated around the gate to Nord Belka, the Wizard Squadron deserted, disappearing without a trace
They joined the radical terrorist group known as A World With No Boundaries and the Wizard's flight leader is believed to be the founder alongside the alleged head director Anton Kupchenko and Anthony Palmer.
Wizard later reappeared over Air Space B7R to perform their final fight in the Round Table, during the allied "Operation Thunderbolt". They engaged the Ustian 66th Air Force Unit as they were en route to destroy the group main force at Avalon Dam. It is reported that the engagement was fierce, but resulted in the 32nd Squadron being entirely destroyed and disbanded.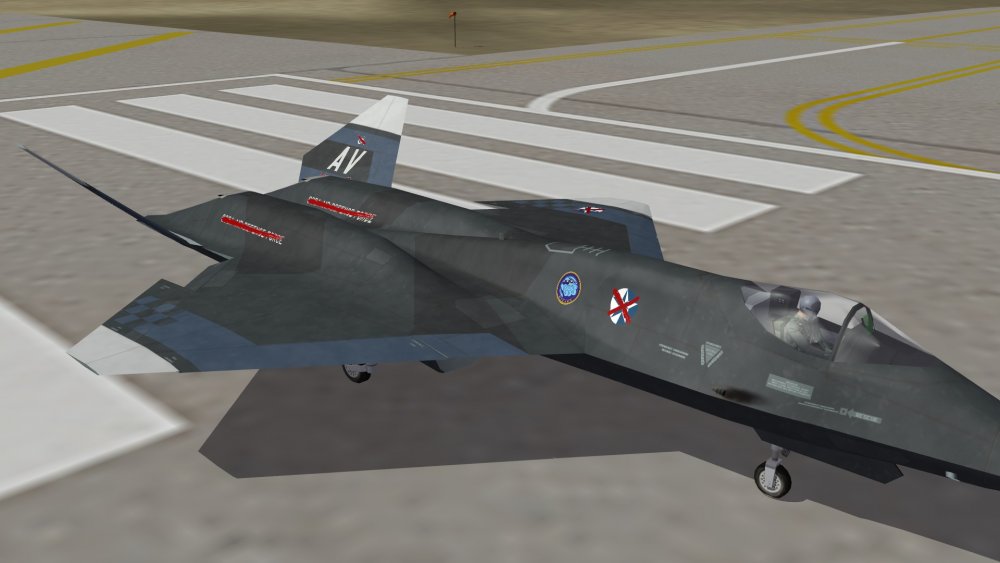 I've also included a post-defection paint scheme as I found it weird that the defectors would still be using their own nation's symbols and flags when joining a terrorist organisation dedicated to tearing down borders.
Which addon(s) are required?
F-23A Black Widow Ver. 3.0 for SF2 by Dels (Link to File)
(You will also have to add a new nation  OADF and AWWNB into nations.ini, instructions inside)
Credits
Skin and Decals : Zachtan1234
Template : Dels (Link to Template)
Check out my other work :
F-16C Windhover Squadron (Ace Combat 6)
F-15C Galm Team (Ace Combat Zero)
F-22A Gryphus Squadron (Ace Combat X)
F-5E Wardog Squadron (Ace Combat 5)
F-15E Sorcerer (Ace Combat Zero)
JAS 39 Gripen-C Indigo (Ace Combat Zero)
F/A-18E Grun Team (Ace Combat Zero)
F-14D Schnee (Ace Combat Zero)
Eurofighter-GmbH EF-2000 "Typhoon" Rot Team (Ace Combat Zero)