About This File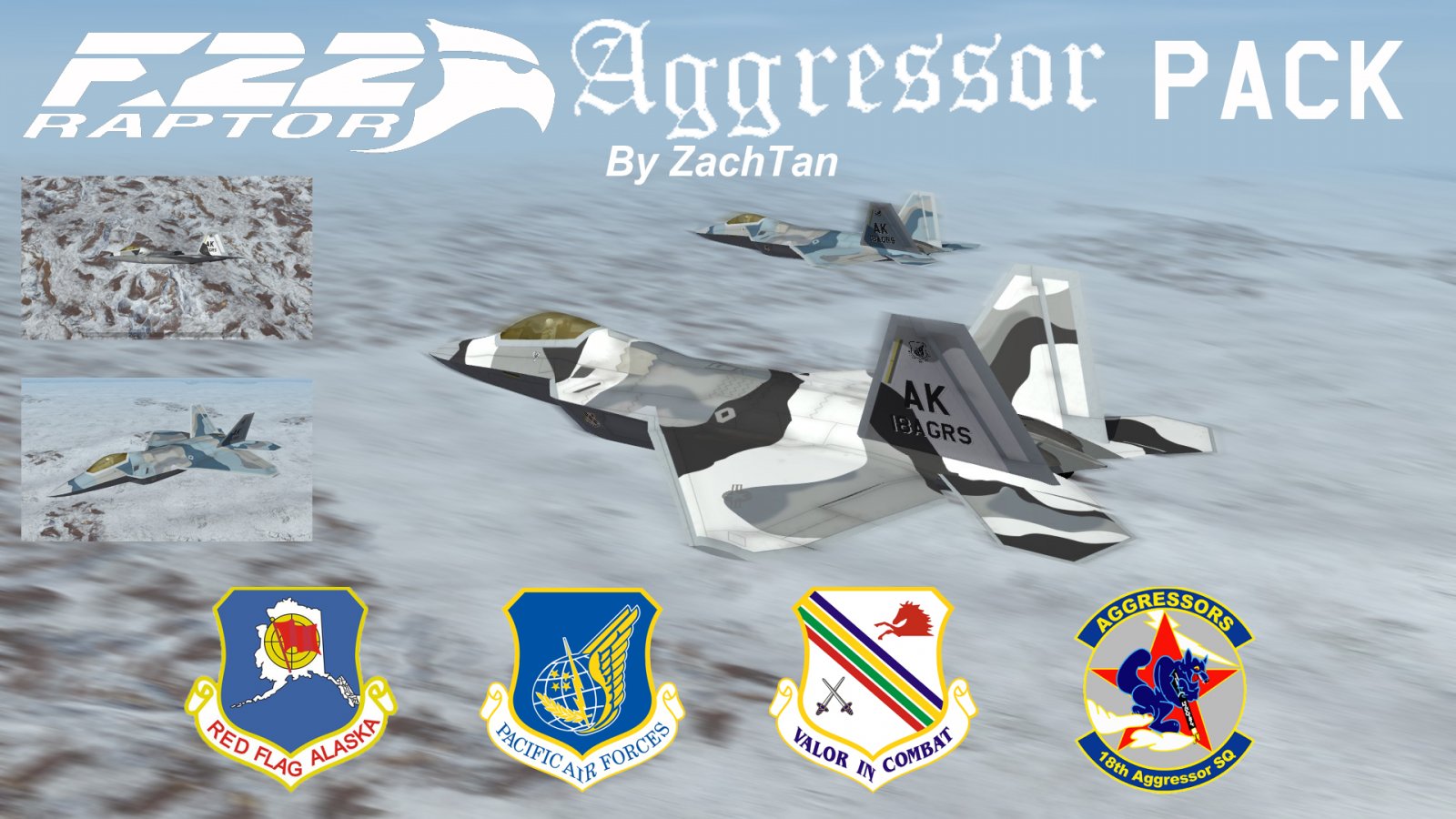 What is it?
A fictional, what-if, near-future look for the F-22A Raptor, should the day come where they are used as aggressor training aircraft. I've used markings of the USAF's 18th Aggressor Squadron, part of Red Flag Alaska.

The 18th Aggressor Squadron is a subordinate unit of the 354th Fighter Wing based at Eielson Air Force Base in Alaska, and flies the Block 30 General Dynamics F-16C/D aircraft.The 18th Aggressor Squadron prepares combat Air Force, joint and allied aircrews through challenging, realistic threat replication, training, test support, academics and feedback.This squadron trains in the same manner as the aggressors at Nellis Air Force Base, learning the flying styles and abilities of foreign air forces in order to train USAF pilots against realistic opposition.
VERY SPECIAL THANKS to Menrva for his amazing Alaska, Bering Straits Map (Alaska, Bering Strait (1955-2018) 1.1)
Which addon(s) are required?
SF2 F-22A USAF Raptors Redux 2016 by Viper63a (Link to File)
Credits
Skin and Decals : Zachtan1234
Template : Jimbib (Link to Template)
Check out my other work :
F-16C Windhover Squadron (Ace Combat 6)
F-15C Galm Team (Ace Combat Zero)
F-22A Gryphus Squadron (Ace Combat X)
F-5E Wardog Squadron (Ace Combat 5)
F-15E Sorcerer (Ace Combat Zero)
JAS 39 Gripen-C Indigo (Ace Combat Zero)
F/A-18E Grun Team (Ace Combat Zero)
F-14D Schnee (Ace Combat Zero)
YF-23A Wizard (Ace Combat Zero)
Eurofighter-GmbH EF-2000 "Typhoon" Rot Team (Ace Combat Zero)