Content count

1,289

Joined

Last visited

Days Won

6
Community Reputation
391
Good
About Heck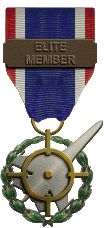 I love the way miniatures games combine historical game play and modelling. I've always loved this form of gaming, and I'm just beginning to get back into it. I've found three recently: Post Captain, by ODGW, Clash of Sabres, and an old Avalon Hill favorite of mine, Gunslinger.

Wrench's terrain has a seasonal folder called Fade_winter. Gepard's Mig Alley has no seasonal tiles, but Wrench's definitely does. It's a two season terrain; winter and summer.

Heck replied to Wrench's topic in The Pub

Merry Christmas and a Happy New Year!

Okay, we need some ordinance here. Santa should drop gift packages to the troops below. Happy Holidays, to one and all at CombatAce.

Heck replied to KJakker's topic in The Pub

Rest in peace, Mr. President.

I've always felt the same as Mike Dora, and I'm grateful that you shared your real world experience, Mike. Shutting off WW2 exhausts makes the sim world a better place, at least for me. Mike, you volunteer at Old Rhinebeck? A New York treasure, and one of my favorite places of all time. Been visiting there since I was in my teens. What a dedicated group of individuals we have there. If anyone visits New York State, it should be one of the places you schedule on your visit. Just remember to bring some cash, because the gift shop and food stands only accept cash. Great place.

Despite it's age, I still seriously love this sim...

I believe these issues have something to do with the beginning and ending route positions within each terrain's movement.ini, but I could be wrong.

I know people don't like to do it, but with all WW2 multi-engine bombers, I turn off the exhaust effects. I never liked most, anyway, too heavy, and it does help me with frame rates. I also used Wrench's trick of changing the distance at which the different LODS appear.

Heck replied to Heck's topic in The Pub

Thank you both. I knew if I asked here I'd get ideas. That's the type of stuff I'm looking for, MigBuster. Good solid interviews with these pilots from the other side. I've read accounts from Western sport pilots who own some of the aircraft, and I guess that's what started my quest. Often what they've said about them didn't match what had been said by past histories. For example, the Mig-15 bis. My reading has been confined a great deal to WW2 and prior. It's time for my old brain to catch up with the jet age, before I pack it in. Always find bits of time for more reading. I have to find Sergei Kramarenko's book, a great place to start. Oh, a million years ago, I read a statistic that 80% of German war effort went to the Eastern Front, up until the time Hitler transferred most of it to the west for the Bulge offensive. Has anyone else heard that?