Announcements

Can you lend a hand?  GET STARTED TODAY
Content count

1,294

Joined

Last visited

Days Won

6
Community Reputation
401
Good
About Heck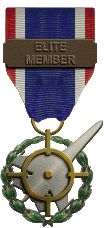 No idea. I use gimp 2.8 for everything and never seen it happen. That is weird.

Heck replied to Gepard's topic in The Pub

Quite a while ago, when climate scientists first warned us about warming, I spent some time thinking about it for myself, and came to the conclusion that they were right, and how, at each point in our history we got here. We didn't mean too, but we did it because we do things in this world without being aware of the connections between everything. We always have, throughout our history. The only thing that saddens me is how different we are than my father's generation. My father, my mother, my uncles, my aunts, they all grew up during the great depression, when there was no social safety net, and then came WW2. What did they do? They all volunteered to fight, or serve. They left friends around the world. It took my father 40 years to tell me he won the Bronze Star. It took my uncle 40 years to tell me he was wounded in the Hurtgen Forest. Why? Because they didn't boast. They weren't about themselves. They always wanted something better for their children than they had experienced, and that's where we have failed them. They were, I think, the greatest generation. We are not, and never will be known as such. I have had people say it to my face, that whatever world we leave behind is something our children will just have to deal with, and they don't care. What a shift in human character that is. Miss you, Mom, Dad, because now our children need you. They don't need us.

Enjoy your day, however you enjoy it. Peace to everyone.

Siemens Schuckert D-IV. One of the original European style interceptors. Smallest airframe wrapped around the biggest engine possible. Besides, I like the thought of flying a beer keg with wings. Snoopy. Watch out. Your doghouse is no match for that.

This is far from perfect, but you're welcome to give it a try. It creates only numbers, and the letters U,S,A, and F. It was created using a site called Calligraphy, I think. It's been so long ago that I did this, I can't remember. If the alignment is off, it's not the Calligraphy site's fault, it's my old eyesight. Duh. Still had the pdf. The site is called Calligraphr. SabreAllNew-Regular.ttf

I love the way miniatures games combine historical game play and modelling. I've always loved this form of gaming, and I'm just beginning to get back into it. I've found three recently: Post Captain, by ODGW, Clash of Sabres, and an old Avalon Hill favorite of mine, Gunslinger.

Wrench's terrain has a seasonal folder called Fade_winter. Gepard's Mig Alley has no seasonal tiles, but Wrench's definitely does. It's a two season terrain; winter and summer.

Heck replied to Wrench's topic in The Pub

Merry Christmas and a Happy New Year!

Okay, we need some ordinance here. Santa should drop gift packages to the troops below. Happy Holidays, to one and all at CombatAce.

Heck replied to KJakker's topic in The Pub

Rest in peace, Mr. President.

I've always felt the same as Mike Dora, and I'm grateful that you shared your real world experience, Mike. Shutting off WW2 exhausts makes the sim world a better place, at least for me. Mike, you volunteer at Old Rhinebeck? A New York treasure, and one of my favorite places of all time. Been visiting there since I was in my teens. What a dedicated group of individuals we have there. If anyone visits New York State, it should be one of the places you schedule on your visit. Just remember to bring some cash, because the gift shop and food stands only accept cash. Great place.