Announcements

Everyone is required to update your password for your CombatACE account now. Please follow this link to update your password: https://combatace.com/settings/password/ Please do not re-use your old passwords. We will be changing all passwords for all accounts, and you will be locked out if you don't update your password today. Spammers are gaining access to accounts with weak passwords and using those accounts to spam with. We will ban all compromised accounts that spam. To protect your account update your password.
Content count

1,898

Joined

Last visited

Days Won

1
Community Reputation
849
+750 Reputation

18 Followers
About KJakker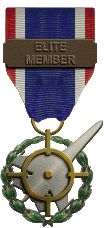 Sometimes ships hang up on the edge of sea tiles.

You can print these out. It helped me when I started. One of my favorite things was having enough trust with jets to get a decent climb rate. I was always stalling in the vertical in WWI and WWII games.

KJakker replied to GKABS's topic in The Pub

Do we have the AMRAAM-ER for it?

https://gunnerheatpc.com/news/articles/ghpc-20220822-patch-notes

https://gunnerheatpc.com/news/articles/ghpc-early-access-release-date-and-price-info

Have you tried copying one of the stock single missions and then editing the date and aircraft types and number to make the dogfight you want? Also would you please upload the mission file for the mission you are working on. I may be able to fix it for you so you can see how it should be set up.

Did you add the stations to the SystemName entry for each wing?

It is possible to set up a joystick to control the view axis.

Before and after time settings are how long before or after mission start a unit spawns in minuets. You want to synchronize the combination of spawn time and flight time so that the two sides arrive at the intercept way-point on time.

KJakker replied to GKABS's topic in The Pub

Given the place those birds live they have sea water to wash in if they are sea birds and plenty of sand for sandblasting when dry.

3

KJakker replied to GKABS's topic in The Pub

Both the F-15 and F/A-18 were designed by McDonnell Douglas so such a similarity makes sense.