Content count

1,528

Joined

Last visited

Days Won

1
Community Reputation
496
Good
16 Followers
About KJakker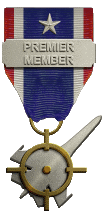 You mean the Red October?

KJakker replied to ragnarokryan's topic in The Pub

I managed to find this so far, a single image from the F-8 Tactical Manual, listed as being from "NAVAIR 01-45HHA-1T". Source: http://f8driver.org/F8Driver.org/[F8U]_3071.html Also found this summery performance comparison of USN aircraft vs Mig-21. Source: http://f8driver.org/F8Driver.org/[F8U]_3080.html

...you are watching an animal rescue video on YouTube and perk up at what the camera caught in the opening seconds of the video.

I am looking at getting these items. Just need to decide on a motherboard. AMD RYZEN 7 3700X 8-Core 3.6 GHz (4.4 GHz Max Boost) G.SKILL Ripjaws V Series 32GB (2 x 16GB) 288-Pin DDR4 SDRAM DDR4 3600 PowerColor Radeon RX 5700 XT 8GB Video Card

Good for you Dave! I am in the process of selecting parts MB, Processor, RAM, and GPU for a long overdue upgrade but I am looking at AMD hardware due to the price point. The motherboard is the one part I have yet to settle upon. Once that is done I should be placing my order.

To put that in another perspective that is just 250 people at $100 per person or 500 people at $50 per person. At the time of this post the average contribution is $52.57 per person from 37 people.

Here is a great channel on YouTube called Astrum and two of the videos plus links to NASA's Lunar Reconnaissance Orbiter and Mars Reconnaissance Orbiter pages.

KJakker replied to GunnySonics's topic in The Pub

@GunnySonics I forgot to mention that the poster of the first video has published a book about his time flying helicopters in Vietnam. The book is "GUTS 'N GUNSHIPS: What it was Really Like to Fly Combat Helicopters in Vietnam" by Mark Garrison.

KJakker replied to GunnySonics's topic in The Pub

You might find these interesting.

Thanks for the Clemenceau reminder I have had it almost done for awhile. I will try and have it posted before the weekend is out.

@mue I found an issue with LODViewer_v0.6.2. When viewing some of WhiteBoySamurai's ships when I click upon certain meshes used as pivot points for VLS missile and SBROC launchers it causes LODViewer to crash. I believe it is related to a "Material ID" issues as these are intended to not be visible in game. Below are screen captures of WhiteBoySamurai's DDG-72 variant of his DDG-51 shown in LODViewer v0.5.2, which has no problem with the related meshes and then contrasted with LODViewer v0.6.2 which crashes. LODViewer v0.5.2 pivot point meshes highlighted, note the "Material ID" listed... ...Vs. LODViewer v0.6.2, note the difference in the "Material ID" number contrasted with above... ...Crashed when pivot point mesh clicked upon.

I am working with the uploaded to fix issues on this.

I will give it a look and get back to you soon.

A video I thought I should share. Crossing the Atlantic Ocean in a 1930s Airliner. Encounter inflight icing, fuel problems, and weather as we head to remote northern Canada before crossing to Greenland, as we fly a Douglas DC-3 across the Atlantic to celebrate the 75th anniversary of D-Day.