Content count

2,347

Joined

Last visited

Days Won

45
Community Reputation
2,084
Excellent
About Geezer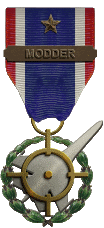 Profile Information
Gender
Location

The Black Hills of South Dakota

Interests

Life-long aviation history buff. Was professional illustrator/designer. Now professional aircraft engineer. Veteran: Arclight 1967-68.
A little action over gterl's excellent Vosges2 map. George, it sucks to be you.

Agree about time - I did not have time for FE until I retired! Gotta question for the brain trust about making dedicated airfields. Would it be easier to place a single airfield module (consisting of many objects) rather than place a large number of individual objects on a map? Shots below of an outstanding 1/48 scale diorama sorta/kinda explains what I am thinking. What if the line of hangars and lineup of low-ish poly aircraft were ONE BIG 3D MODEL? What would be the disadvantages, if any?

More progress shots. Does anyone know where art for a fuel pressure gauge can be found?

You're welcome. This is a fun indoor hobby for an old geezer that keeps me sharp with multiple research, modelling, or artistic challenges every day. Sample below. I originally intended to depict the interior painted silver but then discovered my reference may not be reliable. So...now I am making a realistic wood fuselage shell. Third shot, of a Pfalz D8 replica under construction, shows what they look like before they are varnished.

Agreed. My forte is visual immersion - I've worked professionally for design firms in LA and trained college interns to make aerospace simulator models for Northrop Grumman. There is no denying WOFF has gradually pulled ahead of FE over time, but the end result is more difficult to mod than FE. A while ago, the WOFF guys bought a couple of my early-WW2 models and also offered me a job making models for their new magnum opus Wings Over The Reich. Alas. I was busy with real life and had to decline. When I could once again contemplate making models, I looked at all the extra effort needed to produce a working aircraft in CFS3 and chose to continue working in the more mod-friendly FE2. I really applaud your continuing efforts to improve FE2 because it compliments my efforts to improve its graphics.

Your welcome, but - to be brutally honest - I work to please myself. If you guys appreciate the results, then everybody wins. If not, there are plenty of other aircraft to fly. Cockpit progress shots.

I suggest you guys experiment with existing guns, craters, buildings, etc. If you come up with something that looks good, then I'll make some new 3D models - either as ground objects or terrain objects. So long as they are static, not dynamic, it makes no difference to me.

If you guys are able to develop these bits and pieces into a comprehensive "ambience" mod, I am willing to make some ground objects to go with it. For example, heavy artillery has not been modeled much - most guns are in the field artillery class. Heavy artillery would be so far back from the trenches that there would be no visual conflict with distant explosions in no man's land. Also, they would add to the list of targets - either emplaced or in transport.

Yes! Also, Stephen1918 developed some nice ambience effects with his smoking craters. Perhaps Steve's and Quack's stuff can be combined?

An amazing documentary - constructing a NEW Caproni Ca3!

Got the cockpit surface mapped and the artwork started.

Yup. The Italian versions also had an engine interesting cowling.

Gorgeous! I may have to make some new Italian or Austrian aircraft!