Content count

2,481

Joined

Last visited

Days Won

72
Community Reputation
2,676
Excellent
About Geezer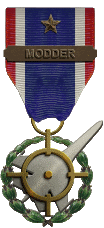 Profile Information
Gender
Location

The Black Hills of South Dakota

Interests

Life-long aviation history buff. Was professional illustrator/designer. Now professional aircraft engineer. Veteran: Arclight 1967-68.
Also, the Aviatik Berg D1 gets some love.

More atmosphere shots from the old movie.

Fooling around with some of Gambit's FE screens, adapted to the new concept.

VonS has gotten formations of mixed aircraft to work in single player mode, so we are going to experiment further. It was quite common for units to operate a mixture of equipment types - also, a variety of camo and markings was quite common. Test screens for the Pfalz D3a below. In the loading screen, imagine a line up of D3s with different markings and camo.

I'm also considering a hokey Dawn Patrol flavor to the screens.

Still toying with the possibility of a pulp flavor for the new screens. Some possibilities below. Good taste is timeless - but bad taste sells! How about "Wings Of The Death Modders" VonS would like to see a mod where early observers throw daggers at each other.

Absolutely! Another clever refinement - thanks you.

Also working on some future aircraft.

Got a fair amount of work done on a Breguet 14 companion for the Caudron R11, but that has triggered a question. Because of its rhino horn exhaust, the Br14 had a gunsight offset from center line. Wondering if there was a difference between the settings for F2 and F3, I tried offsetting the pilot's vantage point in the data ini, but there was no result! Third shot shows F2 toggled and fourth shot shows F3 toggled.

I encountered some ini problems while developing Lewis gun-armed Nieuports, so I've temporarily set them aside until we get them working right. Meanwhile, I continue work on the Pfalz D8. Some interesting shots of a replica being built in Sweden. Note the complex engine mount sitting on the table shown in the first shot - second shot shows a 100-year-old original. Youtube link shows final assembly of the plywood fuselage.

Been working on variants - the Pfalz D3 (not D3a) and Lewis gun Nieuports.

I'm up to my eyeballs in WW1 stuff at the moment, but VonS and the other guys have expressed an interest in 1930s stuff. So, the answer is "eventually."

Also got some work done on the Pfalz D8 - a fast climbing little bumblebee of a fighter.