Content count

166

Joined

Last visited
Community Reputation
8
Neutral
About James Fox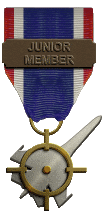 Profile Information
Gender
Location
Interests

PC Games,
Fishing,
Movies, SF, Action, Adventure, War and some times have to sit though Romance and Drama.
Model Railways, Scale Kitsit Aircraft, little inactive at the moment, PC versions sort of taken over.
Reading, mostly SF, Fantasy and War Stories.
Well things are starting to come back to normal here, well almost, mostly. Been watching way to much Squire over on you tube. Mind you our weather was mostly great and we all had to stay home, bugger it was. Waiting on win 10 Strike Fighters.....Eta May 2020 maybe?

If it's any help the net here was very odd for me yesterday. Local seemed ok but international was horrible.

Well I thought I would put in my two cents worth. The Quarantine Lockdown here in NZ is ten hours old. I already have Cabin Fever, not but will soon. Real bagger TK'S Win 10 versions still not here till May. Never mind having lots of fun playing Fallout 4, and Elders Schrolls again. That should waste a few days. Good luck to all whom may also be in lockdown. James

James Fox replied to dsawan's topic in The Pub

I just clicked on your above link and went to Steam and it showed NZ$ for me which it normally does. I hope this helps.

Well I brought it on CD yesterday at 10am at EB Games here in Rotorua. Home just before 11am and started to install around 11am. It was going to be 10pm before I could play the game. Steam stuff takes for ever, went out mowed the lawns, watched a few videos, had visit from my brother and found various other way to kill time waiting. Fallout 4 took eight hours, I thought that was long. The game plays well and looks good too. The speed blur and a little mouse lag I am getting used too.

James Fox replied to UK_Widowmaker's topic in The Pub

Well you could load the whiskey and suck on a barrel.

James Fox replied to Dave's topic in The Pub

Looks good, never played any Fallout games but have been watching promo vid's. Might give it a try, pre-sale available now normal sales tomorrow.

James Fox posted a topic in The Pub

Happy 4th of July, well it is here. We are a tad ahead of you guys time wise.

James Fox replied to Wrench's topic in The Pub

Fate is a strange thing, I had redisicovered My old copy on CD of X-Wing Alliance and had just do some reserach on line on how to get it to run on Windows 7. Looked way strange for me and now GoG has released their updated copy and I have just finished downloading it. I have also over the Christmass break reinstalled my copys of Jedi Knight 2 Jedi Outcast and Acdaemy and have them both working well with windows 7. My copy of Knights of the old Repubic also works well with window 7 with the grahpics fix as well. I wonder is Gog will remaster another old game by Lucas Arts called Outlaws, a western game not Star Wars. James.

James Fox replied to RUSTYMORLEY's topic in The Pub

I'm old so how about; George Lucus's Outlaws Prey Timeshift Redneck Rampage Unreal Deadmans Hand PS. some these are avaiable ove at GOG.com

James Fox replied to MigBuster's topic in The Pub

Well what can I say? I work for an Australian owned company! Hopefully in a non bomb zone. PS. Most of the Banks are Australian owned too. In fact I think upward of thirty percent of companies in New Zealand are Australian owned, plus they will want somewhere to go to escape all the fires. James

James Fox replied to UK_Widowmaker's topic in The Pub

Or was it too much boiled cabbage?

I do not mind KFC a few times per year but but I like the bottled Kentucky better.

Well just for the record I am getting KFC Kentucy Burger Banner. Online Brides might be better.