Content count

2,870

Joined

Last visited
Community Reputation
301
Good
About dsawan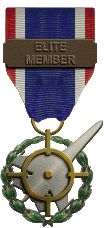 https://il2freemodding.createaforum.com/multi-engine/yakovlev-yak-6/

5

Now if one could be made for sf2 and il2 46(which transporting soldiers and dropoff is being workedon) then that would be good. Il2 46 modding is awesome as helos have new fm updates recently. see here https://www.sas1946.com/main/index.php/topic,48864.0.html

Nice. Never knew OFp had one. But I dunno. I kinda like just straight flying around and blowing thing sup as opposed to transporting people. But I guess it depends on the user.

https://www.simshack.net/products/airwolf-fsx-486

if ya cant i understand. just had to try.

https://www.justflight.com/product/dc-designs-f15-c-e-i-eagle-fsx-p3d-v1-v2-v3

nice;begging for a standalone release.

cool, hoping fr a release

With Star wars day a few days ago, went thru the diferent games over the years and saw this on youtube. From the arcades. Still pretty good after all these years but no windows port for it. just emulation which i cant get to work. Wish this could be ported someday. https://en.wikipedia.org/wiki/Star_Wars_Trilogy_Arcade https://www.youtube.com/watch?v=OiswEP7-z-A

deserves a standalone release!