Content count

469

Joined

Last visited
Community Reputation
11
Neutral
About MK2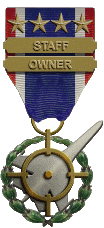 I'm back :) perfect mod to install and try out first , it's been a while .

MK2 replied to Erik's topic in The Pub

My deepest apologies for missing this thread the first time posted. It was brought to my attention today by my son who is messing around with Thirdwire flight sims. The incredible thing is that based on events that just happened, this is the thing I most needed to see today more than anything you guys could ever imagine. i am touched and humbled and though my reply is 6 years late, I truly , really, deeply...appreciate it.

LOL , very true . I had been away or a few years from IL2 and modding in general and it's mind bogging how much stuff I have been exploring in IL2 since I got back , I installed the HSFX up to 4.11 and got my old install to work with 4.12 and last but not least installed the Solomon campaign! Wow flying corsairs in the slot is a dream come true :) It's amazing how this game now feels brand new again .

I looked back at my old campaign mod that I had done way back for version 4.03 and installed it and it worked just fine in the 1946 4.12.1 patched version. This campaign was included in EnjoyR's patch (I believe it is the first one the list). Anyway since I am messing around with it before I finalize it I can take request to add specific aircraft to all ready existing DGEN campaigns . Just post it here. as an example this is what I have so far (some are historical, some are almost historical and some are not historical) . Added P-38J USAAF land based career to the New Guinea campaign Added F-4U Corsair land based career to the Guadacanal campaign Added Ki-61 Tony Career to the New Guinea campaign Added F65F Navy Career to the Marianas Added ki-61 Tony career to the JAAF in Tarawa Added Spitfire Vb Career to the RAF in Singapore 1942

Guys , I love the passion ! And again I am truly sorry about what occured. Regardless this forum is not going anywhere so feel free to kick back and continue to make it your own. It's not really a competition between us and anyone else. It's really about making sure we all collectively promote a great product like OFF. At the end of the day this forum provides a service that few others do on this level , which is to preserve the work of skinners and modders . The files are here, download and enjoy them . No one else can claim that, so there will always be a place for Combat Ace regardless of any circumstance .