Content count

224

Joined

Last visited

Days Won

1
Community Reputation
94
Neutral
About Sky High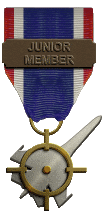 The windscreen is absolutely essential. Without it, the cigarette might go out.

No, they are two entirely different sims. If you look through Lima's recent reviews of both games, you can see where he has explored the strengths and weaknesses of both.

Your screenshots are extraordinarily close to the real. BoBII truly is a simulation, in the broad sense, at least.

Anyone remember Rowans' Flying Corps? Those high clouds remind me of it.

1

Seany, I don't think they were ever released on 'hardware'. I think only the original game was. Perhaps, a download manager would help-I think they maintain the integrity of partial downloads, even in the event of a broken link?

FE Gold and FE2 can both be downloaded from the Thirdwire website.

Gentlemen, I have tried to install this mod, but I am stumped. Can anyone tell me where I might find this 'TypesIni'?

Thanks to seany for reviving this thread, as I completely missed it first time 'round. And of course thanks to Geezer and Stephen, but that has become a regular and very pleasant habit! I expect this game to become even more perilous now.

It's unfortunate that swastikas are unavailable, even through the use of mods. Rather irrational, hypocritical virtue-signalling as if this kind of censorship ranks as the equivalent of the efforts of the real human beings who risked their skins fighting against what this symbol represents. Is it surprising that such confused priorities should lead to other errant design decisions? When political correctness takes precedence over historical accuracy, it is inevitable that the latter will also be disregarded elsewhere.

DBW needs IL-2 1946 version 4.10. When it is installed on top of this version, it should work very well. BAT goes on top of version 4.12. I say this because you mentioned 4.13.4, and neither afore-mentioned pack will work right on the latter. There are other options for 4.12, the VPModpack and HSFX 7. These are easier to install than BAT, I would think-having said that, I don't have BAT myself. I actually use HSFX 7 for 4.12 and DBW for 4.10. There are more comprehensive packages, but I find these very stable and they load up very quickly. There is still a lot of content in both.

BoBII version 2.01 would be quite primitive and undeveloped. Your workaround of a Windows 7 secondary boot seems the best solution, to me.

Don, what are the advantages of Windows 10?

Rusty, I don't have Win 10, but I have heard of few people having difficulty with it and IL-2 1946. Other older games seem to have various incompatibilities. Perhaps you should look through 33Lima's recent reviews of BoBII. Not only are they very entertaining in themselves, but he describes how he installed a seperate Win 7 boot into his Win 10 pc at very little cost, enabling him to have the best of both worlds.

The lack of a skin only reinforces the beauty of the model itself. Perhaps we should just accept the original glitch as a cigarette scorch-mark? That black patch was the original problem, wasn't it-otherwise I'm too blind to see it?