Content count

8,871

Joined

Last visited

Days Won

27
Community Reputation
2,573
Excellent
28 Followers
About MigBuster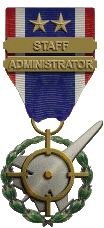 https://www.lockonfiles.com/forums/topic/39450-madcatzthunderhawkkinneys-combat-pilot-is-dead/ Dear Combat Pilots, It is with heavy hearts that we announce the closure of ThunderHawk Studios and the shutdown of Combat Pilots online servers at the end of November, 2013. Despite our best efforts to create the ultimate multiplayer combat flying experience for the flight sim community, there were simply not enough monthly subscribers to keep the servers open. Effective immediately, all monthly subscribers have free server access for the month of November. The good news is that after November you will still be able to play Combat Pilot as an offline, DRM-free version. Your career information will be stored locally and you can continue to train in flight operations and combat operations. Current members will receive an email with a special code to obtain this offline version of Combat Pilot for free. Expect this email at the end of this month. If you experience any support-related issues, have any billing concerns, or do not receive the aforementioned email, please contact the support team at http://support.combatpilotseries.com/. Please note that if you recently purchased Combat Pilot and still have a free month or two of online access owed to you, we will reimburse this at a rate of $11.99 per month. We will keep the support team active for 60 days in order to assist all pilots. Support will cease operations on January 31, 2014. We want to extend our thanks to our partners at A2A, Razbam, IRIS, Just Flight, Aerosoft, and numerous others, for their support in creating Combat Pilot. We especially would like to thank the faithful Combat Pilot community who joined this sortie with us. We hope to see you in the skies again someday! Sincerely, The ThunderHawk Team

Glad things are looking better Spinners.

SIgned in? Latest version? They will be in the Module manager top of the home screen.

The supermarket had not run out of Bacon or much else.......................so all is well in the world. @Erik the new strain apparently spreads about 70% faster than the others which is what has thrown their modelling out of the wall and caused the Tier 4 thing and other countries putting on the ban stick. I am now going to put my head back in the sand.

The main limit to any computer game no matter the age is simply the resource required (time and money) to code features or update old code. The reason Thirdwire left Multiplayer out of SF2 IIRC according to them was that so few played MP they/he felt it wasn't worth doing. Many over the years have said SF2 would be this and that with MP but TK didn't agree so there you go.

Yes they had to invent a new Tier 4 a few days ago for London and the surrounding area which is where I am..........I wasn't going to see anybody at Xmas anyway (which seemed the obvious thing to do) but Xmas is now officially cancelled outside of VC apps like Skype and Zoom for all in Tier 4.

Ladies and Gentlemen, on behalf of the entire BMS development team, I am happy to announce that the latest iteration of the BillionSoft Falcon 4.0 total conversion modification - Benchmark Sims 4.35 - is available for you to enjoy as of RIGHT NOW! BMS 4.35 requires a legit installation of a Falcon 4.0 (all older and newer versions are accepted alike, i.e. Microprose, Hasbro, GOG, Steam, Retroism). The check is performed both at setup time and every time you start BMS. If no valid installation is found, BMS will exit with a corresponding error message. For those of you who are new to Falcon and still need a legacy Falcon 4.0 license, you're lucky, as there are various season sales going on right now (i.e. at the time of writing this post): Retroism GOG Note that this is NOT an exhaustive list of where to buy Falcon 4.0, it's just a list of retailers known to me (best effort) that offer sales/discounts right now, for your convenience. The list will not be updated. This mod may not be used for any commercial purposes. Any such use may constitute a violation of the intellectual property of Billion Soft (Hong Kong) and the non-commercial Terms and Conditions under which Benchmark Sims make this mod available to you. BMS 4.35 comes with a plethora of changes. As with each major BMS release, a full changelog would fill whole books. Instead, we've summarized the most important changes for you here: NOTES: ====== - 4.35 is *not* an update to the former 4.34, but a new independent base installation - 4.35 can co-exist with 4.34 on the same machine — The build number string in the Falcon UI will read "4.35.0 (x64) Build 22548" for the base installation BMS 4.35 Changelog Summary: =========================== - DirectX 11 Upgrade - Tactical Reference UI and Data Update - Weather Control Improvement - Zulu Time Integration - Enhanced Flight Planning - Updated 2D War - Enhanced Fog Of War and Unit Detection (RECON/JSTAR) - Improved Gameplay for KTO TvT Theater - Revision of (AI) pilot names - New Arresting System for emergency landings - HTS and HARM improvements - New multipage customizable kneeboards - Full canopy control implementation - Jet Fuel Starter 1+2 support - Taxi-/Landing light update - New Pilot Seat Adjustment - New Anti-Ice Implementation - Updated MFD fonts - Enhanced Brakes + Hydraulic Systems - Accurate Gear Implementation - Better Aircraft Spawning and Despawning - Improved Taxi, Lineup, Takeoff and Landing behavior (AI) - ATC Overhaul (AI) - Tanker AAR Update (AI) - Carrier Enhancements (AI) - RWR Realism Update - New Pilot Death Situation - SAM and AAA Operator Enhancement (AI) - SAM Multi Targeting (AI) - Enhanced Ship Self Defense Capability (AI) - Anti Missile Intercept (AI) - Better Aircraft Weapon Selection + Deployment (AI) - Improved BVR Tactics (AI) - More realistic pilot view and threat detection (AI) - New Wind Turbine Facilities - New Airbases - New Features - New Aircraft - New Aircraft Skins - New Ground Units - New Naval Vessels - Optimized LOD transition - Improved Aircraft Destruction Model - Moon Phases + Ephemeris - Higher Atmosphere Upgrade - Enhanced Smoke Duration for Destroyed Vehicles - Updated switches on the F-18 cockpits - Mirage 2000 cockpits improvements - A-10 cockpit fixes - New Sounds (internal + external) - New HOTAS Callbacks - RTTClient/RTTServer Update - Hitbox Optimization - Updated Flight Models (non F-16) - Updated Key Files - New Training Missions - Documentation Update - Enhanced Multiplayer Stability - Hundreds of bug fixes, 3D and data improvements https://www.benchmarksims.org/forum/showthread.php?40646-Falcon-BMS-4-35-Full-Installer&p=557049#post557049

The BMS part is free however you need the original 1998 Falcon 4.0 installed first for licensing purposes. Falcon 4.0 can still be got cheaply from places like https://www.gog.com/game/falcon_collection..........currently 49% off.

18 December 2020 Dear Fighter Pilots, partners and friends, Our Winter Sale 2020 has started and will run until the 11th of January. On Steam, the sale will start on the 22nd of December and end on the 5th of January. We are pleased to announce an additional 'Free to Play' period starting on the 22nd of December, giving you access to all aircraft and terrains from our e-Shop and Steam for two weeks. We have made improvements to the wear and tear of piston engines as well as the damage model by considering various loads and fractures to the main bearings that occur during flight, combat, and abusive engine management. We are now running Open Beta 2.5.6.59398, which is a really big update. Check out the full changelog; we hope you will be impressed. As this will be our last newsletter before Christmas, let us take this opportunity to thank you for everything you have done for us this year. Without your trust in our team, none of this would have been possible. We are so grateful. Please check out our 2021 and Beyond, you may notice a few cool things that we have in the pipe for you. Merry Christmas to you, your friends, and your families. Thank you for your passion and support. Yours sincerely, Eagle Dynamics Team Free 2 Play Winter Sale We are excited to announce that the DCS World Winter Sale 2020 has started, and that it will run until 15:00 GMT on the 11th of January. Most modules have a 50% discount. For DCS World Steam Edition, the sale will start on the 22nd and end on the 5th of January at 10:00 PST. Modules with a 50% discount: AJS-37 Viggen AV-8B Night Attack C-101 Aviojet M-2000C I-16 Spitfire LF Mk.IX BF 109 K-4 Kurfurst Fw 190 D-9 Dora Fw 190 A-8 Anton Yak-52 Christen Eagle II A-10A Warthog F-5E Tiger II F-15C Eagle F-86F Sabre L-39C & L-39ZA Albatros MiG-15bis MiG-21bis Fishbed MiG-19 Farmer MiG-29 Fulcrum A & MiG-29S Fulcrum C P-51D Mustang Su-25A Frogfoot Su-27 Flanker B Su-33 Flanker D SA-342 Gazelle UH-1H Huey Mi-8MTV2 Magnificent Eight Ka-50 Black Shark Persian Gulf Nevada Test and Training Range Modules with a 30% discount: P-47D Thunderbolt The Channel F/A-18C Hornet F-16C Viper A-10C II Tank Killer Supercarrier Exceptions: F-14A/B Tomcat will have a 25% discount JF-17 Thunder will be only $59.99 Not in the Winter Sale 2020: Syria NS 430 Navigation System for SA-342 Gazelle Mi-8MTV2 Crew Part 1 Campaign F/A-18C Raven One Сampaign The Free to Play period will run for two weeks (22.12.20 10:00 PST - 05.01.20 10:00 PST), and it will allow you to access all DCS World modules for free with no time limitation within the two week period. Note that an internet connection is required for the Free to Play event and that Free to Play modules will not work in DCS World in OFFLINE mode. We hope that you will enjoy some well earned free flight time, and who knows, maybe also to fall in love with your next aircraft or terrain. Warbird Warriors Development Report Fighter engines, and in particular radial engines, are susceptible to master bearing overloads that require fine management skills and attention during operation. To prolong the service life, compliance with manifold pressure levels and RPM recommendations and limitations are mandatory. If not respected, you run the risk of serious engine malfunction, and you will probably be looking for a suitable emergency landing site in short order. If the engine is damaged due to poor management, or excess combat abuse, lowering the manifold pressure (or boost) and engine RPM will help keep the oil temperature within limits. With sufficient oil pressure, it should allow you to execute a controlled emergency landing. The DCS: Fw 190A-8 Anton and DCS: P-47D Thunderbolt now include these new algorithms for calculating and simulating the above, as well as the subsequent damages / failures to the engine. These aircraft represent our latest advancement in modeling, heating, cooling, aging, and damage to power plants and systems. This work will be extended to our older DCS World aircraft, and this will set the standard for all new warbirds coming to DCS World. Open Beta 2.5.6 Multicrew At last, and after a long gestation period, we have added multi-crew capabilities to UH-1H, with playable roles for all four crew members, to the next Open Beta. You can now have dedicated roles to fly and fight with two pilots and two gunners and interchange roles in flight. If the UH-1H does not have M-60 and M-134 minigun installed, you can fly as passengers. This offers a new level of gameplay that we plan to roll out to other platforms in the near future. The Hornet now includes the GBU-24A/B Paveway III laser-guided bomb. Auto IFF/CIT from the AZ/EL A/A page and AZ/EL FlIR Sublevel. Watch DCS: F/A-18C Hornet | Automatic IFF. A redesigned threat search algorithm for HARM for TOO mode has also been added. Read and watch the details DCS: F/A-18C Hornet | GBU-24 Paveway III. We have fixed the logic of the System Point of Interest (SPI) concept. Multiple other bugs have been fixed and new A/A Training Missions have been added to help you hit the ground running. The manual has also been updated. Watch DCS: F-16C Viper | Targeting Pod and Maverick Tips. This update to Open Beta 2.5.6 is our largest to date and includes the MBT T-72B3, SPAAG ZSU-57-2, and APC BTR-82A AI vehicles mentioned in recent news. For a more comprehensive list of updates and bug fixes, please check out the full list of changes. Once again, Merry Christmas to you and your loved ones. Thank you for all for your passion and support, Kind regards, Eagle Dynamics Team

Yes regarding Thirdwire.............a possible update to SF2 for Win 10................ TK has said little outside of: https://store.thirdwire.com/project_sf2_w10.htm

Product Details Strike Fighters 2 Complete Edition is a collection of the entire Strike Fighters 2 series (over $400+ value!) including 5 games, 2 expansion packs, and 29 DLCs all in one single, easy-to-install package! The package inlude: • Strike Fighters 2 • Strike Fighters 2 Vietnam • Strike Fighters 2 Europe • Strike Fighters 2 Israel • Strike Fighters 2 North Atlantic • Strike Fighters 2 Expansion Pack 1 • Strike Fighters 2 Expansion Pack 2 • All 29 Strike Fighters 2 DLCs • You'll also get the Strike Fighters 2 Win10 Edition when it becomes available! You can get this Complete Edition for FREE if you've purchased all the products listed above! Get Strike Fighters 2 Complete Edition for FREE! You can also get a 50% discount if you've purchased all 5 Strike Fighters 2 games! Get Strike Fighters 2 Complete Edition discount!

Thanks for the photos Russ............the guy who did the mod (PureBlue) has this in the readme. Unfortunately the F-104S manual I have makes no mention of the allowed A-G loadouts so unsure if it was authorised for actual use.

In the F-104 Mega Pack the F-104S-CB for Turkey has this weird bomb loadout which the modder has taken from a diagram in a book. Does anyone know if this was actually operational ever on any F-104s?