Content count

1,980

Joined

Last visited

Days Won

19
Community Reputation
906
Excellent
52 Followers
About CrazyhorseB34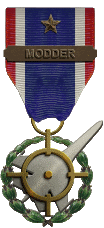 Never left! always in over watch!

Thanks Wrench! I had a computer crash, real life, and IL-2 been keeping me away from SF2 recently! But!... I always am lurking! The coolest thing about the Hornet pack too me. Was the "Target Pod as a non drop weapon.'" Meaning you can select the pod as a weapon and scan through your ground targets. After myself and others figured that out, makes A-6E more fun! I guess know one got it.

All that stuff is modeled for each type. It would be nice, if people would actually look at this mod. A lot of guys did a lot of hard work on it. BTW. The afterburner is the exact same one used on the "Team Viper" F-16 mods.

The latest time period for SF-2 is Israel that ends in 1982. That being said the Hornet is not even in service during any time period of these games. When I put all these great mods together to build the "Legacy Hornet Package," it's intent was to have every version of the Hornet each as a separate aircraft. If you look closely the do conform with the naming conventions of the other titles. If you want the earliest version simply use "FA-18A" or "FA-18A-USMC." That gives you 1983 to 1989 era specific aircraft. The AIM-7M was fielded at the same time as the Hornet A. The M was standard equipment on them when put into service. So use of the 7F is anachronistic.

Thanks Trotski that is by far the funniest thing I have read in a week! I am going to start using that word everyday!

Go to the knowledge base. Read. Most questions answered by simply searching. Please define, "squiffy." About 99% of humans, don't know what that means, it would be really difficult to get help. Using alien terms.

CrazyhorseB34 commented on Wrench's file in Other

This is strange! I have been away also because I lost my machine. After about a year I finally got a replacement and I am experiencing the same stuff Eric is! I will monitor this thread closely!

CrazyhorseB34 replied to CrazyhorseB34's topic in The Pub

Someone needs to use smoke mod and make that for SF-2. Growler. I would but my rig is down.

CrazyhorseB34 replied to CrazyhorseB34's topic in The Pub

CrazyhorseB34 posted a topic in The Pub

GONAVY.jp Got all the answers you seek!