Content count

622

Joined

Last visited
Community Reputation
5
Neutral
About krizis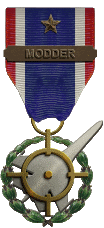 Profile Information
Gender
Location
Interests

Science (PhD), 3D computer graphics
Always glad to help:-) Just thought that forum is language switchable, isn't it?

Видно как кое-кто попался во все ловушки, которые этот самолет ставит желающим его замоделить

You can find him posting almost daily on another russian aviation forum http://forums.airforce.ru/forumdisplay.php/26-Матчасть Try to PM him there.

One more interesting camo

Yeah.. I strongly hope that TK's Yak-38 will get a correct FM to use it in my project. It has gone tooo far to be ruined

krizis replied to Gr.Viper's topic in Русский

А куда же у него, несчастного, все опознавательные знаки пропали?

krizis replied to Da_Don's topic in Русский

Конкретного чтива на эту тему похоже нету по сей день. Периодически у некоторых личностей возникает желание написать мануал по какому-либо разделу моделирования, но... Так что надо собирать инфу повсюду между строк, ну и самому пробовать разбираться. Что касается анимаций и материалов, основные требования описаны в сопутствующих файлах старого Exporter'a.

Il-28, I was doing it around a year ago. Stopped now due to... you know the usual answer:)

Please look at these some photos, especially first two. It's easy to overlook the upper airbrake (45 deg rotated when opened).

You are right, it's more than 90% finished. The work was stopped on the FM testing stage, where I'm not a specialist. Also I think it's time to move all tests to SF2 platform. Unfortunately, I cannot imagine how it will benefit from bump and other features since I'm not a Vista/W7 user yet..

Ужо не вместе с Яками ли? Какой там может быть смысл... хотя взглянуть интересно.