Content count

13

Joined

Last visited
Community Reputation
3
Neutral
About Flamesky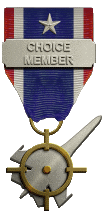 Flamesky reviewed russouk2004's file in Jaguar

Dear Russouk2004, and all the other modders, I followed according to your instruction given and finally managend to get the Hawker Hunter Internal Guns to sound similar to a ADEN 30mm Cannon. A big thank you goes out to you for spending your time and effort for helping me out that was very kind of you.

Thanks a lot for the prompt response and assistance is very much appreciated...

Dear Modders i am not so familiar, call it amatuer with editing the DATA.INI file just tried at my best but still its not working. I am having the following problems! I would like to hear the A-10 GAU-8, 30mm Gatling gun sound whiles firing the Hawker Hunter 's internal 30MM_ADEN4 gun and i know that maybe some of you will say but thats a A-10 GAU-8, 30mm Gatling gun sound file, i compared the two guns soundwise on YouTube they sound similar at least to me. Any suggestions feedback and comments are welcome thanks a lot in Advance for any help on that. A-10 GAU-8, 30mm Gatling gun sound thats the name of the Soundfile A1030mm.wav I placed that (A1030mm.wav) sound file into my two Sound directories (C:\Users\Sample\Saved Games\ThirdWire\StrikeFighters2\Sound), but still cant hear anything when i am firing the internal Guns. [Sound] EngineSoundName=JetEngine AfterburnerSoundName=JetBurner BreathingSoundName=Breathing DamagedEngineSoundName=PlaneFire FlapsSoundName=Flaps LandingSoundName=TireTouch AirbrakesSoundName=Airbrakes GearsSoundName=Gear StallsoundName=StallWarning WindSoundName=MF Windcockpit02 GunFireSound=A1030mm ç Where do i have to place this line ? // Internal Guns ---------------------------------------------------------Hawker Hunter [InternalGun1] SystemType=FIXED_GUN GunTypeName=30MM_ADEN4 InputName=FIRE_PRIMARY_GUN MuzzlePosition=-0.24,4.39,-0.41 LightPosition=-0.24,4.49,-0.41 AimAngles=0.0,0.0,0.0 GunFireSound=A1030mm ç Where do i have to place this line to hear sound? Or wich command do i have to use to get it working ? MaxAmmo=100 EjectShells=TRUE //EjectShells=FALSE EjectPosition=-0.49,1.80,-0.44 EjectVelocity=-1.0,0.0,-2.0 MinExtentPosition=-0.30,3.36,-0.52 MaxExtentPosition=-0.15,4.36,-0.32

Simply a great piece of work thanks a lot really love the Tornado in the full Desert Storm coat of temporary desert pink camouflage. Is there a possibility of getting the SEPECAT Jaguar GR in the same full coat of the temporary desert pink camouflage pls see the enclosed image ? That would be simply great sadlywise the only Jaguar files i found where from the year 2013 any chance of getting a newer version ? That would be simply great thanks for your time and effort.

Flamesky commented on Dave's file in F-18

Flamesky commented on JAT81500's file in Rafale

Flamesky commented on viper63a's file in F-22

Flamesky commented on daddyairplanes's file in B-52

Flamesky reviewed ludo.m54's file in Mirage F1

Î am new to this site and just downloaded it and i must confess ! Your job is awesome simply great thanks for providing us with such a great scenery. The only Problem i have is that the scenery is flickering at times now i dont know if it is my: NVIDIA GeForce GTX 560 or the Driver.