Content count

1,938

Joined

Last visited

Days Won

19
Community Reputation
896
Excellent
31 Followers
About ValAstur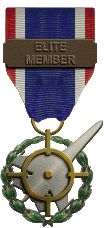 Profile Information
Gender
Location

Somewhere over the clouds...
P.1214 Kestrel-J, 3rd Hikotai, 2006 3rd Hikotai 501st Hikotai

F-5EF Tiger II, Jagdgeschwader 74 "Mölders", 1973

F-105FG Thunderchief, Jagdbombergeschwader 31 "Boelcke, 1984

5

MiG-23MF Flogger, 21° Grupo, 211° Escuadrón de Combate "Grifos", 1998

McDonnell Douglas / SAAB AV-8BS Harrier II, F7 Skaraborgs Flygflottilj, 1. Division, 2006

The Tupolev TU-16 "Badger" masquerading as the... Vickers Wembley B.1, 617th Squadron, ca. 1960 Vickers Wembley B.1, 35th Squadron, 1966

ValAstur replied to MigBuster's topic in The Pub

Wait! Did he perform a "Pugachev Cobra"? In a F-18E? Is the jet actually able to do so?

ValAstur replied to Skyviper's topic in The Pub

I also enjoyed the show, though the ending was kinda "unexpected" as far as i am concerned. I'm with Skyviper, felt a little bit like been pushed to end.

ValAstur replied to Erik's topic in The Pub

I'll buy a new subscription this evening since I'm out all day. Count on it.

Along with the F-4C Phantom during program "Peace Alfa", Spain also received two squadrons of F-105Ds in 1971, which had been replaced by Phantoms and Aardvarks and saw action in Vietnam. While the Phantoms main task was air superiority, the Thud's main task was Strike and CAS. Republic F-105D (CA.12) Thunderchief, Ala 15, Escuadrón 151, 1972 In the 1980s, the Chiefs of the EDA received an upgrade concerning avionics and radar and was enabled to carry more modern weapons such as GBUs... Republic EF-105D (CA.12) Thunderchief, Ala 15, Escuadrón 151, 1985

Some dhimari Thunder-(Desert-)chiefs out looking for some trouble...