Content count

217

Joined

Last visited
Community Reputation
5
Neutral
About jodandawg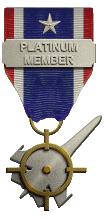 jodandawg replied to Dave's topic in The Pub

Excelsior!!!! Stan Lee RIP

All is good now. Thanks for the help.

I downloaded strikefighters 2 korea mod and when I play the game, all this game data and computer data shows on the screen. how do I remove it. thanks

I have a pilot impaled on the center line of your awesome su30 sm mod.  how do i remove it.  thanks for all the great mods you have provided to this site.

I installed the pack and I don't see the issue. Have you tried reinstalling and over write? Normally, the pilot is controlled by the data.ini and the pilot file. I supplied both in the pack, so there should not be an issue?

Let me know...I am at a loss why it's doing what it is doing on your install...I tested on a fully merged install with all the updates...

V

Outstanding job!!! Looking forward to seeing finished model.

How does a modern US Civil War sound. Aircraft painted in Confederate and Union paint schemes. Kind of intriguing.

jodandawg replied to Erik's topic in The Pub

STAND PROUD AND STRONG BROTHERS AND SISTERS!!!!!!!

jodandawg replied to Skyviper's topic in Interviews

WELL DONE YOUNG MAN!!!! HERE'S TO A GREAT FUTURE!!!!

jodandawg replied to Fubar512's topic in The Pub

Brings back many memories. The first NHRA Champion Shirl Greer lived in my home town of Warner Robins,Ga. His son custom painted by Chevelle Malibu. I was in high school at the time. His shop was about 2 miles from my home.

jodandawg replied to Fubar512's topic in The Pub

What about a weed fueled car. It would be a much mellower ride.

jodandawg replied to Wrench's topic in The Pub

Breath of fresh air with all the crap going on in the world. A sense of humor is badly needed.