Content count

242

Joined

Last visited
Community Reputation
13
Neutral
About jodandawg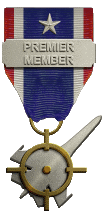 Looks awesome!! Maybe German markings instead of US. These planes would be great in a What-If campaign mod.

Awesome!!! How about a Red Baron FW 190?

Are there any SF2 Flight Helmet skins that can be downloaded. I would like to change helmet colors, images. etc. Thanks

I know there is a pilot mod with several helmet choices but, I just cannot remember which mod it is. Please help, thanks.

Looking very very good. Wish I had that kind of talent.

Sounds great!! Good luck.

Awsome dude!!! Can't wait.

Awsome skins but no aircraft to put them on. Just curious if these aircraft will added any time soon

Worked like a charm. Thanks to everyone who I have been bothering about this mod. This is an awesome community.

When I choose Mission Start Time, ie: Noon, Morning, etc., the game always shows evening. Anybody out there that knows the problem. I sure don't.

Sorry about political references I made.

Maybe if we all inject chlorox bleach and take hydroxichloroqille tablets we will be cured. What do we have to lose according to our present White House resident.

I'm afraid I've been away from the sf2 gaming for a while. I can't remember how to create a Korea specific mod folder. I'll check the knowlege base. Thanks, I didn't think of that.