Content count

5,101

Joined

Last visited

Days Won

20
Community Reputation
1,849
Excellent
39 Followers
About Stratos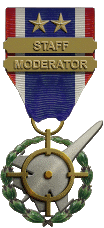 Contact Methods
MSN

capitanstratos1@hotmail.com
Amazing work on this mod guys!

I vote for the grey one too.

A skin idea... Russian Ministry for emergencies...

Would love an updated Afghanistan map and a up to date Su-25, the one we have is showing his age.

Please tell me you're reinstalling in order to bring us a new AAR or story or something like that!

Sorry, I have an very important exam next saturday and everything is on hold.

Ordered to attack yes, proper data and torpedo not sure. What should I download? the planes you said or a weapons pack?

Was doing a TBM3 torpedo run on some unarmed oilers, and noticed they never launched their torpedos. I need to do somehing special or is simply a game bug?

I'm catalan, can read french fairly well.

So, anyone know If there were any Harrier unit involved in the 1983 invasion of Grenada? If yes, which unit, Harrier variant and camo? If not, in 1983 the USMc was still using the Old AV-8C? with the green/grey camo? Anyone have info for that operation?

The one you attached to the original download, not added or replaced anything.

At least it works and my works hasn't been wasted. Will try to see what's going on.

Ostpreussen.HFD Ostpreussen.TFD Ostpreussen_DATA.INI Will the terrain be useful for SF2 as well?