Content count

2,008

Joined

Last visited

Days Won

109
Community Reputation
3,944
+1000 Reputation

38 Followers
About Sundowner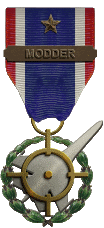 Rank

Sod Simming, get a LIFE!!!

Networking
Website

https://www.flickr.com/photos/93113883@N03/albums
Who ya gonna call....??? "GUNFIGHTERS"..

A few from Da Nang & the surrounding area. Is that Monkey Mountain in the background...?? Marble Mountain Marine Air Facility ....still wip. Da Nang Airbase 1967...ish.... Still wip.....but life would be a lot easier with a TOD editor.....or if I could get to grips the Terrain editor..

Superb.....I've been waiting for these...

1

Sundowner replied to Erik's topic in The Pub

20 years??? Bloody hell where has that gone? Thank you Erik..

There goes our escort...........

The terrain is my personal heavily modified Vietnam, the trucks & stuff are things I've made in the last few weeks. Wip Da Nang...set up as 2 seperate bases .

Lets have a ride around the ramp......

Has any body ever made a tool for editing the terrain Types ini ? Some of mine have got way too many unused entries & I'd like to tidy them up without trying to sort all the number sequencing.

Hunting the trails..... Decided to make a few more tiles & draw some trails on them......going around the trees.....not perfect but better than nothing.

Quick question for the terrain experts...... Why don't any of the Vietnam terrains we've got have any roads on them?? Because ; A...I want to photograph a crossroads...... And B.... I then want to bomb said road junction...

Craig Brierley was the original creator, he made the model & I made the skins. Craig has'nt been around for a long time though. A 2 seater was never intended but I do have the max files.............somewhere...

Just a random screenie......

I know they're down there........somewhere..

As if the job was'nt hard enough......