Content count

1,857

Joined

Last visited

Days Won

87
Community Reputation
2,962
Excellent
35 Followers
About Sundowner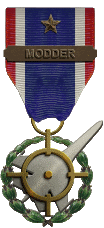 Rank

Sod Simming, get a LIFE!!!

Networking
Website

https://www.flickr.com/photos/93113883@N03/albums
Good luck with your medical problems, wishing you a speedy recovery.

Cheers Kev....13mm that's a hell of a size. My bowel suddenly burst so I ended up being blue lighted into hospital for emergency surgery, after a few days they realised things were not going as they should be........rushed into surgery again, this time was more successful but certainly not a nice experience. So after a lot of tubes/drains etc I've finally been released home with a bag to collect my "stuff" and a set of wounds that need daily attention......at least I'm home now.

Those runways were made by me...more of a generic WW2 bomber base, they are in the latest version of the UK Terrain with ini's to match. They usually show as 2 versions, early and late so that building types etc change . Sorry to be vague, only just got home after a 4 week stay in hospital.

You should'nt need the donotdetatchpylon statement m8.

Sundowner commented on amariani's file in F4U

Sorry m8, this is not a redo of any one's work . I worked on the original release of this bird and have the original max files if there are issues then it'd all down to me for redoing the model in the first place. The SF series has become something of a minefield of things that you can and cant do because the "perfect" version has already been released....best way around this is for me only to release things in future ( if there is a future ) to anybody that actually want's it, warts and all.

I'll see what I have m8....give me a day or 2.

@allen, the loop and a series of deep valleys can be accessed by flying across the straight to the mainland, follow the road into the first valley then go exploring to find the others...

Mission complete.... Has anybody ever done a Japan terrain ?

Hey Ant....haven't talked to you in a couple of days. Hope all is well. Snowing here with 5 degree temp so working on the AD's. You are the BEST at showing weathering. Can you add weathering to the A-1E skin? Plz let me know....thank you.

Your friend, Pete

Heading into the Mach loop, North Wales.... Turning hard... Out the other side.. Having worked on the original Tornado model created by ArmourDave way back in 2007 and trying to keep it up to date over the years I think I'm in a pretty good position to pass comment on this latest addition to the Strike Fighters stable. What guuruu has achieved here can only be described as OUTSTANDING work ! He and his team have put together the most complete and accurate representation of the mighty Tonka I have ever seen in any sim. The old Tornado models have served us well over the years, they were in their time as good as it gets but time has moved on and now we have a worthy replacement, if you don't already have these excellent new "guuruu" Tonka models you are definately missing out. As the "Mighty Fin" as we know it bowed out of RAF service just last week it's great to know I just have to fire up my pc and go fly a mission in one to be able to see one in the ( virtual )air again. I say again, a huge thanks to guuruu and his team.

Non that I know of other than those in YAP

Not forgot about this.......

13

F-100F is designed for SF1 and the loadout ini is setup for SF1/YAP weapons, you'll need to mess around with the aircraft data ini and loadout ini to get stuff to show, not a big job really.

seriously, your best solution is to forget whatever you did in SF1 and just start all over again with SF2.........or go back to SF1.