Content count

967

Joined

Last visited
Community Reputation
30
Neutral
About elephant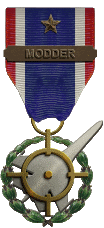 Profile Information
Gender
Location
Interests
Balloon winching down when attacked. Implementation of parachuting from balloons and from German planes in historically correct timeline,

Actually it was A/H1N1 1918....

You hava to press and hold in order to lower and raise the gun.

1. Lower gun - Ctrl+G 2. Reload gun - Shift + Ctrl + G 3. Raise Gun - Shift + G Is the correct proccedure.

Fantastic mission, Rick! I admire how you ceep your cool against so many opponents!

I figured it out, never mind, thank you! (I was assigning the axis to Mixture 2 should have been to Mixture 1)

I have an old SAITEK Aviator stick...throttle can be split in two axis assignements. In WOFF PE I had the mixture assigned to the second part of the throttle but in WOFF II I cannot. Any ideas?

I've downloaded from another pc, installing now, thank you, Pol !

I can't download WOFF BH&H II ( 5 times in a row the download has been terminated before completion)

I used NVIDIA Shadowplay for the first time to take screenshots and found them in a folder named CFS3. Came on is this CFS3??? Congrats to all the members of the OBD team! :winner: (skin by James 'OvS' Romano with minor tweaks by me)

Fantastic videos, as always, Hellshade! What happened in the second Tripe one?

Menchoff? I called it without any search... I know I'm wrong now...

That's right, Olham! I was about to ask about that writing...Thank you!

To aim the gun through the glass in case of staining...

In my opinion...the padding is mostlly for protection in case of "hard" landings...