Content count

1,262

Joined

Last visited
Community Reputation
785
Excellent
About JosefK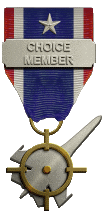 From Key.Aero: Full story: https://www.key.aero/article/boeing-partner-mhi-japanese-f-15j-upgrades?fbclid=IwAR2WYXBznWogLAxlxZihPYOr0PoZZNRePqTg2KTQVcr4CjTTlZiu4GIrV5w

Yup, MiG-31s still using 'em on the Russian Far Eastern Front...

This is a rad thread, thanks for sharing the code deep inside SF2!

Some third-party good news: DC Designs - creator of the F-15 & F/A-18 for P3D - has committed to port over to FS2020 plus create a F-14D for FS2020 IndiaFoxtrotEcho - creator of some great jets - has made some commitments to add to FS2020 So hopefully we'll see some military aircraft in FS2020 sooner rather than later. The scenery I am seeing is outstanding. Just wish there were some high performance airplanes to go with it...

1

Oh this is gonna be a classic....

Files, what files? Where? I'm taking off in search of 'em:

My thoughts 1) Listen folks have a lot on their plate even or especially being locked down. I wish I coulda launched a mission pak a lot sooner than mid-July now but... I also understand the SF2 developer has other games he's working on. 2) If I could add only one feature it would be for AI to be able to drop GPS-bombs easily. No seriously. Leave the terrains to others. Planes and ships are nice but that can wait.

Trying to apply to @frtn's Su-35 the famous winter splinter paint scheme. Slow, tedious work but I rather like the paint scheme.

Was up really late last night and found this database on the world's Su-27 and variants Flankers: http://www.sukhoi.mariwoj.pl/ Definitely worth a browse and more if one is working anything Flanker from the -27 to the -30, -33, -34, & -35. There's even a Su-57 (PAK-FA) page: http://su57.mariwoj.pl/, An Il-76/A-50 page: http://www.sukhoi.mariwoj.pl/a-50.htm, and finally a PDF for Ilyushin Il-18, Il-20, Il-22, Il-38. CC: @frtn, @russouk2004, @Dariam and @FLOGGER23for starters

5

Well @baffmeister I am simply copy-pasting what is in @UllyB's Tu-160_DATA.ini with no edits: Hope this helps.

F-2As Taking Out Rocket Trucks

JosefK reviewed viper63a's file in Menus

Well now I get a black screen for the init screen, so there's that. Current ini: StrikeFighters2 Nihon Hitori 2020.ini I have a suspicion after the above years ago, the code got changed to hard-wire to the standard SF2 boot-up screen. With that, unless any better ideas come forward, going to move along to address bigger issues than what the initscreen is!