Content count

2,179

Joined

Last visited

Days Won

5
Community Reputation
250
Good
27 Followers
About Derk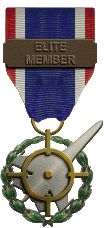 Profile Information
Gender
Location

The back side of the moon..
Alas....no time left for beers, Stary had to head of in the direction of the mountains for Xmas..... I would have bought them though, cause they are quite inexpensive, meaning that one earns money on every beer compared to drinking them at home.....

Hi Stratos, nice memories of your visit to Amsterdam lóóóng time ago !!!!!! Hope you finished your F-16 !!!! Next time you're around we'll go straight into the National Military Museum, where I do voluntary work as a museum guide ........ All the best for 2020 !!!!

Don't know how often it happens that members from different countries meet up, but visited Krakow Polish Aviation Museum with 2 of my daugters and dear old friend Stary.... Fantastic collection of old and newer Polish and Soviet planes, missiles, radars and Western planes..... Great afternoon ........

18

Derk replied to KJakker's topic in The Pub

This is from the nation that produced the Goons, Spike Milligan, Monty Python's Flying Circus and a lot more of very usable stuff in the days that the British had any sense . And they should be proud of it !!!!!! There 'll always be an England ............

Derk replied to cosmoseed's topic in The Pub

Well, it wasn't the only action, there were more raids after Black Buck.... Enjoyed the privilege to have a chat with Martin Withers on an RNlAF Open Day at Volkel AB years ago....

Derk replied to KJakker's topic in The Pub

Liked the Lightning stoiry very much !!!!!!!

The CF-5A or the NF5A wóuld have been a far better buy......

Thyere used to be al little trick, IIRC by Wrench, that made it possible to operate closer to the borders of terrains. He used it on the Kosovo terrain, can't find the mod anymore, anybody who knows about it ? Thx Derk

Thx Wrench, it's fun !!!!

Now THAT was a great story !!!!!!

Derk replied to Gepard's topic in The Pub

Very much Russian style....... :)

...RIAT 2018 demo with some neat tricks

Would have been agreat idea !!!