Associate Links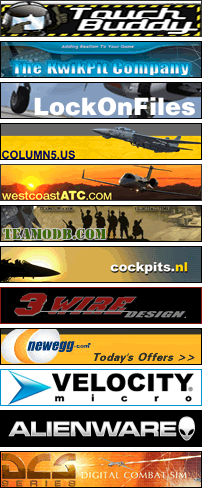 Recent News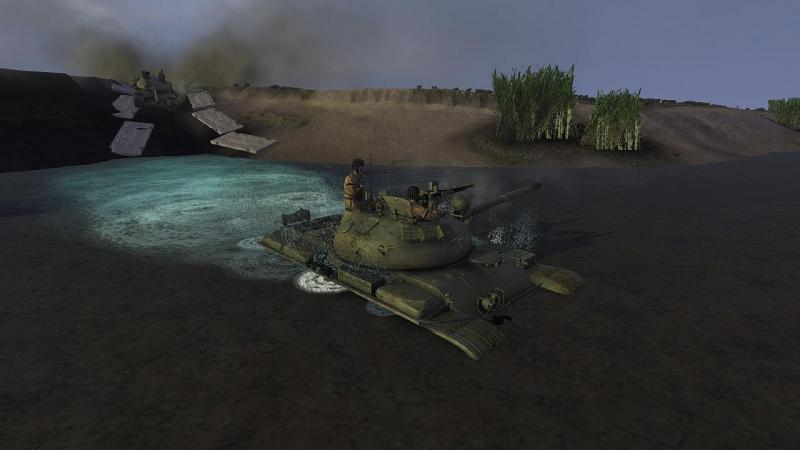 24 April 2015
A small but satisfying battle of manoeuvre, in Steel Armor - Blaze of War! Many sims give us a way of jumping straight into virtual battle with the minimum of preliminaries and Graviteam's wargame-based tanksim is now no exception. The original release featured what the new version of SABOW has accurately re-labelled a 'Battle Editor'. This provides a fast way of choosing multiple parameters to set up platoon-to-company level armoured battles. To this, the new release has added some 'instant action' options – a firing range for the US M-60, driver training for the Soviet T...
335 Views · 4 Replies ( Last reply by 55Delta )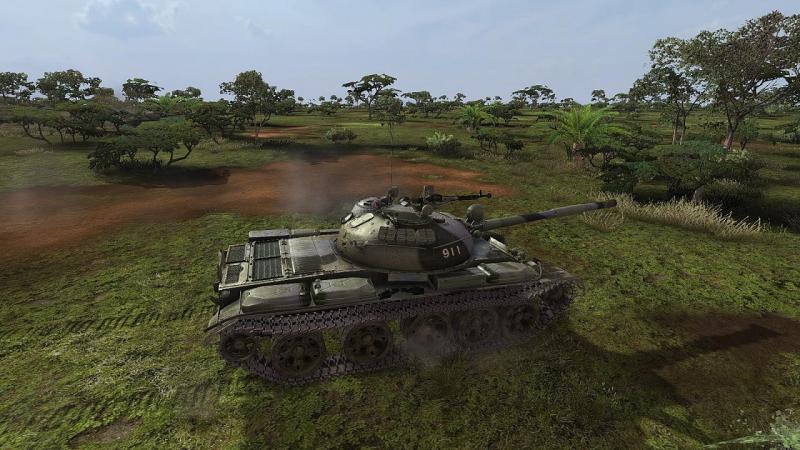 12 April 2015
No, sorry, not a review, just a link to my recent mission report, as it sort of developed into a more review-like thing. But rather than now move it here, I thought I should post a link. And it's an excuse to post some screenies and offer a few more observations. The mission report/review thing is here. This new release of SABOW has succeeded in getting me playing a sim that I had left in a drawer for over a year, deterred by the fact I wasn't massively a fan of either of the two playable tanks, the steeper-than-usual learning curve and the 'sim within a wargame' approach (which...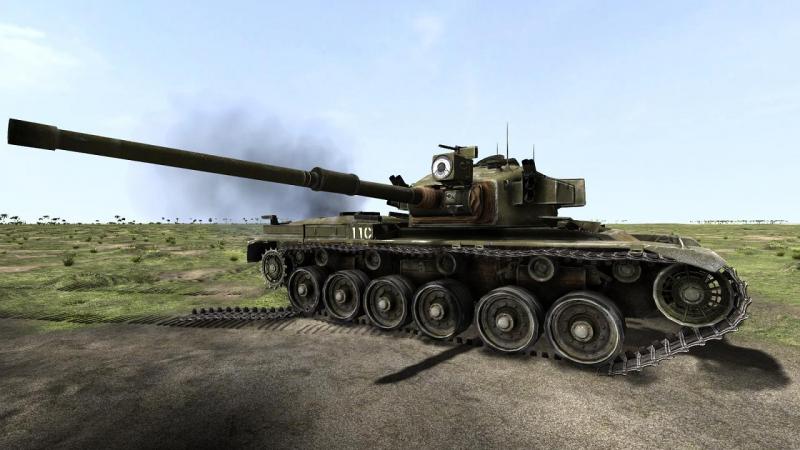 08 April 2015
On campaign with the new release of Graviteam's Cold War wargame/tanksim! These days, Ukrainian developers Graviteam are famous principally for their PC wargames. These started life on World War 2's Eastern Front as Achtung Panzer - Kharkov 1943 and morphed into the Graviteam Tactics series, ranging into other theatres and periods in the process. However, as many of us will know, Graviteam have also developed tanksims, not least one of my current favourites, Steel Fury – Kharkov 1942. While the latter lacks some of the more sophisticated features of tanksim classic Panzer Elite, it ha...
1,526 Views · 23 Replies ( Last reply by 33LIMA )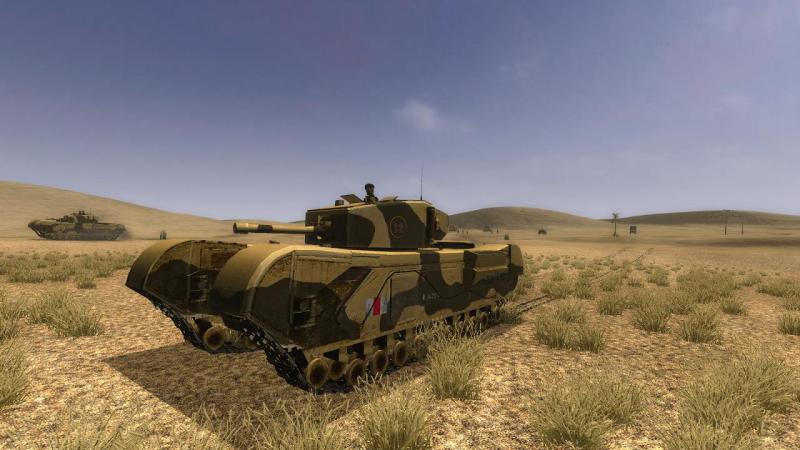 19 March 2015
An unusual new mission for WW2 tank sim Steel Fury! You may have seen the Royal Armoured Corps Tank Museum's superb Tiger, tactical number 131, in the recent movie 'Fury'. Here, the Tiger comes to grief after unwisely closing the range with a group of advancing US Shermans, one of which puts a 76mm round into its rear (after a rather silly-looking 'tank dance'). Rather more interesting than the tank-laden but melodramatic, macho Holywood hokum of 'Fury' is what is known of the real story of Tiger 131's last battle, which you can read about in this credible account, here....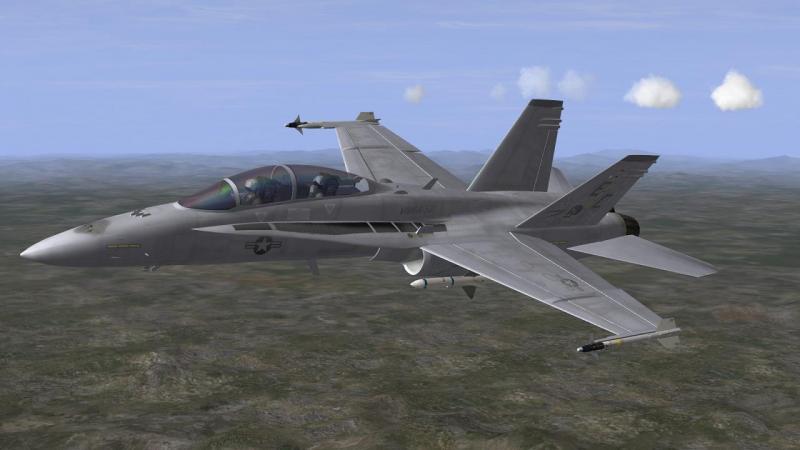 09 March 2015
The Community User Patch (CUP) is now available, via SAS There have been various flavours of mod for the venerable but still outstanding IL-2 1946. Now there's a new kid on the Il-2 block and you can read all about it on the Special Aircraft Service site, here. This new mod brings together and builds on three of the best things to happen to Il-2 in recent years - the Dark Blue World mod (DBW), IMHO much the best Il-2 add-on for Single Player use; The Full Monty mod (TFM), which was another must-have but something of a headache to download and install; and the work of Team D...
5,944 Views · 64 Replies ( Last reply by 33LIMA )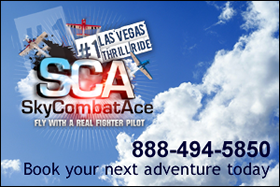 Latest Interviews
Members Online
63 members, 414 visitors

Google, wokajimbo, +allenjb42, Bing, emresukhoi, Yahoo, +331Killerbee, Alexa, FANATIC MODDER, +7eleven, ironroad, Svetlin, jfloren, Eole2, FRPignon, zorgilo, argonauta, +ToS, Gatling20, +76.IAP-Blackbird, +HomeFries, +paulopanz, GASCAN39, spiteful21, dfirday, xanderestuche, marjuhi, Spinners, warthog64, harryk1, mehlmehlmehl, awralls, +starfighter2, colmack, skyknight0721, Madmiral, CannonSong, +Dels, +Sundowner, +RAVEN, TheWarrior, Rogerviper, Emp_Palpatine, +yakarov79, bazillius, HolyKnightAD, Brydog, maverik81, Locodelaire, timetraveler71, +ravenclaw_007, Nyghtfall, mppd, mattfur, geoffcha, djcombat27, +LloydNB, Stick, +ordway, Bosey, Vampyre, jv44kt, +elephant, Google Mobile, angelp, puyoyon, EricJ, +CrazyhorseB34